It is sad but true that many couples end up spoiling their conjugal life because of a lack of exciting sex life. In this fast-paced lifestyle, not many are able to have exciting and healthy sex with their partner for a long time. By the end of the day, most of us either end up being exhausted or lethargic or hooked on to some movies or some gadgets and do not bother to spice up our relationship or even have quality time together; which disappoints our partners to the extent that they feel they have been taken for granted. 
Why Spicing up your Relationship is Important? 
A lack of excitement in a relationship alone can be powerful enough to spoil your relationship. For partners, it creates a ripple effect and dampens their sex life, to the extent that they start lacking the sex drive. 
For men, this eventually culminates into a more serious sexual problem of erectile dysfunction; where they are unable to attain and maintain penile erections, strong enough for intercourse and enough sexual pleasure. 
Hence, it becomes really crucial to have interesting things to try in the bedroom and to experiment with various ways to spice up your relationship which will help you continue to have a healthy lifestyle. 
10 Things you can try in Bedroom to Spice Up Your Relationship
#1 Staying Away from Devices: Respect each other's presence 
The very first step towards spicing up your relationship is respecting each other's presence. Try to switch off your devices like mobile, laptops, music pods, and similar other kinds of stuff, and try to give your undivided attention to your partner. 
This one step is way more important to have a healthy relationship than trying out any other things. Get yourself aloof from all the tech gadgets and have an undistracted, and intimate period with your partner. 
(Source)
#2 Find ways to get intimate: Bring back the honeymoon phase
Actions do speak louder than words. Try to find different ways to get intimate with your partner, just like you used to do in your honeymoon phase. 
Be it touching each other every now and then, holding hands while talking about any common household topic, or snuggling while talking in bed, all these become crucial in reinforcing the lost rapport between partners.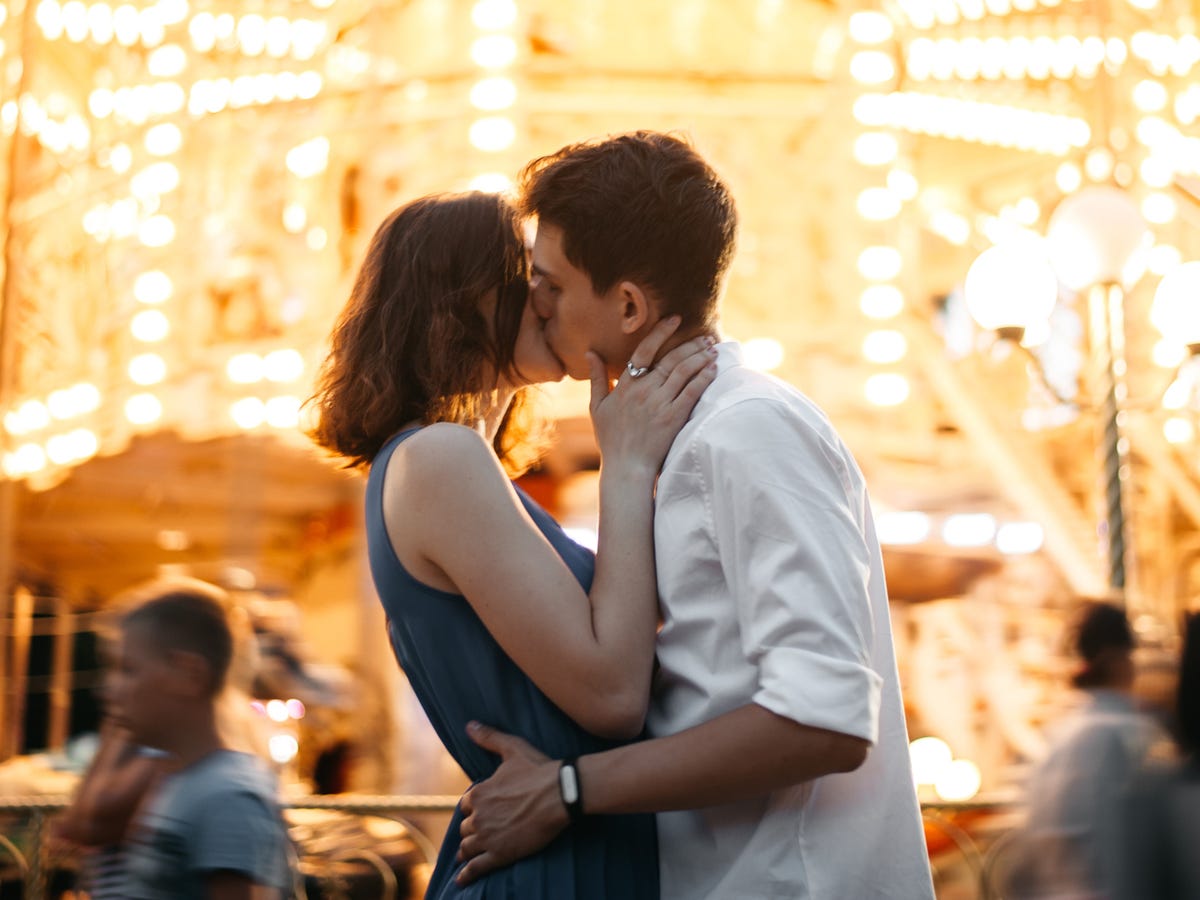 (Source)
#3 Talk out your Fantasies: Have role-play  
Express your fantasies with your partner. Communicate what runs on your mind, things you would like to explore and try with your partner, but never spoke about. Who knows, even your partner might end up finding your fantasies exciting. Or both of you may together fantasize about a situation and end up getting a new-found pleasure. 
You may enact different 'role-plays' and stage some dramatic excitement to your bedroom rituals. You may also include gadgets like vibrators, that would offer a different feeling altogether.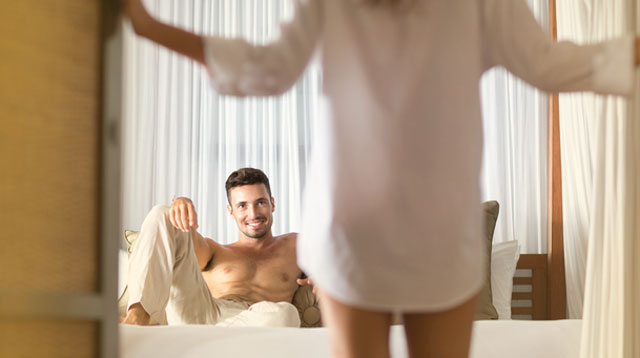 (Source)
However, having the right kind of communication and getting consent from the partner is extremely important, be it for anything. Make sure your fantasies do not go disappointing or dangerous for your partner. 
#4 Try new positions: Read About Exciting Sex Positions for a Better Experience 
A new position isn't always comfortable, but that would definitely help you in understanding your body as well as your partner's body well; along with each other's preferences or comfort. 
That new position can be as simple as putting a pillow under the butt, in order to have a deeper penetration. 
(Source)
Do not rush while trying the new positions, as you do not know how your body will go with them. Do not hurry and end up having sprains. Also, giving the foreplay more time would only increase the craving for one another. 
#5 New locations: Move Around the House
Move away from your usual bed and try different locations like the kitchen countertop, the living room couch, your bedroom closet, or even on the dining table. 
Moving away from the usual spot and getting into a different setup of smells, sounds, lighting, and textures, would definitely going to work something new for your intimate moments.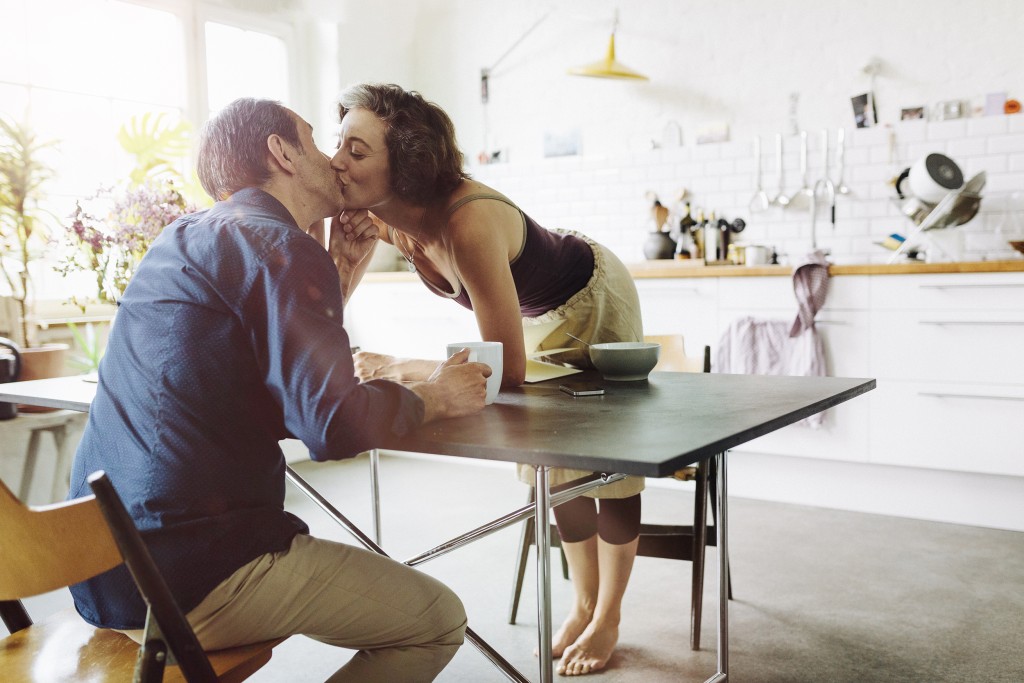 (Source)
#6 Start Dating Each Other All Over Again 
You actually start from the start to bring back the spark. Approach each other like a newfound crush and plan interesting date nights. There is absolutely no problem in acting like your teen self all over again. After all, you are here to woo your love!
#7 Share a hobby
Pick a hobby that would interest both you and your partner and that would require considerable time from both of you together. It can be gardening or reading sessions, or even trying new recipes. The options are endless, just pick one and go ahead. 
#8 Take a Shower Together
It might seem cliche, right out of an age-old drama script; but yeah, you can actually try such things. Once in a while, you can actually light up your shower space with aromatic candles and create a filmy setup for your partner. 
#9 Go Cringy with Sexting
It might be cringy, but you can really try sending naughty messages and trying to arouse your partner at the most unexpected times. 
#10 Surprises always work
Surprises hardly fail. Try surprising your partner in the most thoughtful manner. Do not have to shell out bucks in buckets every time. Rather, try putting in some thoughtful effort and creating beautiful experiences for your partner. 
Sometimes keeping the drive on, in the bedroom, has nothing to do with sex at all. Rather, you may just pick up a fun activity that's not sexual with your partner, and you pay undivided attention to each other, which again helps in building desire. 
Medications that help in your relationship: